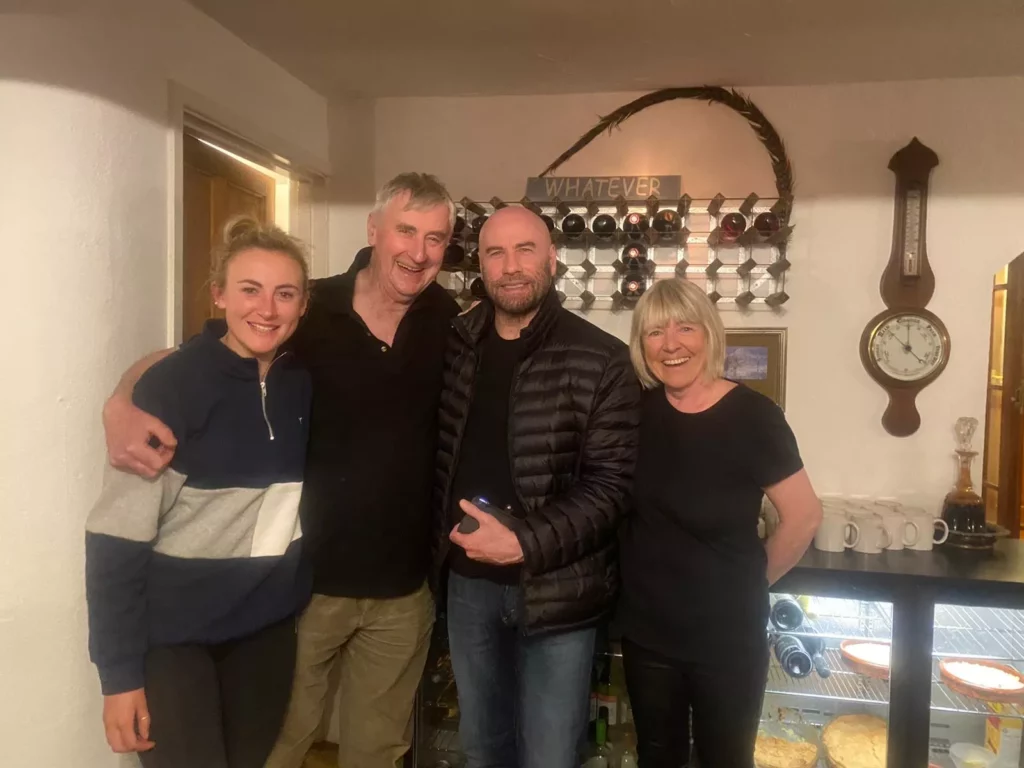 North Norfolk Seafood Restaurant and Bed and Breakfast Accommodation
Recommended as 'a must' by food critics in East Anglia
Look who came to eat!! Read full story.
Rosette winning restaurant.
GEAR GOOD FOOD GUIDE 2023.
NOMINATED BEST RESTAURANT 2023 U.K.
Colin and Sarah appeared twice on BBC1 National Television News demonstrating seafood dishes and more recently featured in a "Cutting Edge" documentary on Channel 4.
The Old Forge is a 14th Century former coaching station with forge and is steeped in history. It was a resting place for pilgrims journeying to nearby Walsingham Abbey and has a figurine placed on the wall which is a sign that the building has been blessed spiritually. It is mentioned in "A Pilgrim's Progress".
The Old Forge has been completely refurbished and taken back to its original style of York Stone floors and bar, beams and a warm welcoming atmosphere. The original iron hooks are still in the restaurant where the horses were tied ready to be shod.
Colin and Sarah, his wife, are both experienced in the field of first class accommodation and cuisine. Colin, the chef proprietor, trained in France and has worked in Inn on the Park and Grosvenor House Hotel in London.
Fresh seafood is the speciality and Colin has invented many of his own dishes which are immensely popular with local regulars who dine at the restaurant. Simple touches such as using the exquisite shrimps from The Wash topped on succulent pieces of fish make such a difference to food. Local crayfish tails cooked with different spices, many of which are grown in the garden and lobster cooked in its own juices are a must. Lobster, crabs and oysters are purchased daily from the infamous fishermen on the coast at Blakeney and Wells next the Sea and prepared with many of Colin's secret recipes.
TABLES AND ROOMS ARE ALWAYS AVAILABLE FOR THURSFORD CHRISTMAS SPECTACULAR. PLEASE PHONE FOR SPECIAL OPENING DAYS AND HOURS. 01328 878345